Arise: building a Data-infrastructure to identify biodiversity in the netherlands
Last year Naturalis announced an innovation challenge. Together with the University of Amsterdam, Twente University and the Westerdijk Fungal Biodiversity Institute they started ARISE: a 10-year initiative aimed at fundamentally improving our insight in and understanding of biodiversity in the Netherlands. ARISE will do this by developing a one of a kind, federative data-infrastructure that facilitates collection and analysis of all kinds of biodiversity data and uses innovations in the area of DNA-sequencing and machine learning to support the observation, identification and monitoring of all species in the Netherlands. M&I/Partners guided them in taking the first step: a study of the required architectural design.
Results
The result of the joint efforts of the organizations and M&I/Partners is an overall architectural blueprint. This blueprint contains the guidelines, leading principles, and an architectural design that provides a base for building the infrastructure. Underlying this document are more specific elaborations of the desired processes, data flows and key facilities. This includes collecting physical samples and digital observations, DNA-sequencing of bio-material and automatic identification of species. To facilitate this, the ARISE infrastructure will contain reference data built up from existing (national and international) sources and own research. In addition, it provides a Biocloud facility for researchers and citizen scientists to access data and services, but also to contribute new data and recognition facilities.
With this architecture design study as a basis the ARISE programme has gotten a kick-start. The next steps are already being taken. Further forming the programme organization that will continue building the future.
How to get such a big project up and running?
To get rapid and effective results an agile, iterative approach was chosen. The four month long Architectural Design Study was cut up into five iterations: an initiation phase, three refinement cycles, and a wrap up cycle. The workload was divided among various working groups, each of which focused on specific issues and provided solution outlines and guidelines for the future infrastructure. The teams focused on the major streams or flows in the infrastructure:
collecting and analyzing physical specimens to get reference DNA sequence data for future (automated) species identification;
automatic identification of species (or properties of them) in digital material such as images or sounds;
connecting and combining sensors such as camera's, microphones and radar at monitoring demonstration sites to facilitate biodiversity monitoring.
The outcomes of the teams were integrated in the overall architecture, with a focus on a few fundamental design principles for the further elaboration and evolution of the infrastructure. These principles focus on openness, evolvability, scalability and ensuring that data management takes places according to the FAIR principles.
The role of M&I/Partners
For this project, ARISE was looking for a partner that could help them understand how to approach the design of an infrastructure that must grow and evolve to achieve the long-term goals. A partner that was also able to work in an environment with different organizations and stakeholders, while making sure ownership stays with the responsible parties.
This is where M&I/Partners knowledge of architecture and software infrastructures and experience with large scale (architectural) projects was of added value. We were able to address the topics and ask the questions that were necessary to get a clear overview of what ARISE needs to reach their goal.
Dimitris Koureas (CIO): "I was impressed by the very strong understanding of the project. As a matter of fact no one had ever described the project so clearly. During the project you were a real partner. We embarked on this project together. You were able to adapt along the way. I'm glad we had the opportunity to work together in this phase and look forward to the continuation of our cooperation."
Together with the organizations that make up ARISE, we were able to come to a result that was both of the right level of abstraction, coherent and provides guidance in building and making choices for the infrastructure.
Terug naar het overzicht
Maak kennis met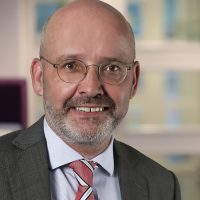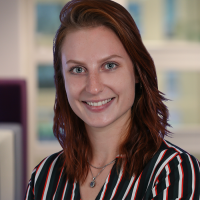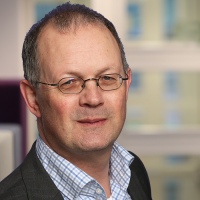 Principal adviseur